Lezione settimanale di Bharata Natyam,
una danza classica indiana,
per le ragazze di « Prema Vasam »,
una struttura che accoglie bambini disabili,
orfani o provenienti da famiglie indigenti.

Leçon hebdomadaire de Bharata Natyam
une danse classique indienne
pour les filles de « Prema Vasam »
une structure qui accueille des enfants handicapés,
des orphelins et des enfants de familles indigentes.

Weekly lesson of Bharata Natyam,
a classical Indian dance,
for girls of « Prema Vasam »,
a center that hosts children with disabilities,
orphans or from disadvantaged families.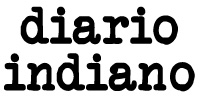 Diario indiano: la lezione di Bharata Natyam
di Fabio Campo
Filmato a Chennai, Tamil Nadu, India, febbraio 2011
Grazie a
Prema Vasam
www.premavasam.com
Cotronix Onlus
www.cotronix.it
Selvyn Roy
Claudine Tissier
Debora Nisi
Francesca Rossi
e il maestro di danza
musica di David:
"Petit Talibé"
2011 Small Things Productions
licenza creative commons