"La semplice, irremovibile saggezza dei bambini"
(Arundhati Roy, "Il Dio delle piccole cose")
Qualcosa di me
Kerala, India

Abhilash ha quasi dodici anni. Ha perso il suo papà e vive con la mamma, un fratello più piccolo e la nonna.
Sharanya ha 15 anni. La mamma è morta quando era molto piccola e non ne ha alcun ricordo. Da quando anche il padre l'ha abbandonata vive in casa famiglia con altre ragazze.
Abhilash e Sharanya hanno condiviso con noi una loro giornata, dal risveglio al mattino presto fino alla sera. Ci hanno raccontato qualcosa della loro vita, della famiglia, degli amici, della scuola.
Le loro storie sono diverse ma qualcosa li accomuna.
Entrambi provengono da Poonthura, un villaggio di pescatori dove le condizioni di vita sono difficili, tra miseria materiale e disagio sociale.
Tutti e due sono sostenuti, come altri più di mille bambini, dalla Onlus Namastè.
Un petit peu de moi
Abhilash a presque 12 ans. Son père est mort et il vit avec sa mère, son petit frère et sa grand-mère.
Sharanya a 15 ans. Sa mère est morte quand elle était bébé et elle n'en a aucun souvenir. Comme son père l'a abandonnée, elle vit dans une maison familiale avec d'autres filles.
Abhilash et Sharanya ont partagé une journée avec nous, du réveil, à l'aube, jusqu'au soir. Chacun nous a parlé de sa vie, de sa famille, de ses amis, de l'école.
Leurs histoires sont différentes mais ont quelque chose en commun.
Tous les deux proviennent de Poonthura, un village de pêcheurs, où les conditions de vie, marquées par la misère, économique et sociale, sont particulièrement difficiles.
Et, tous les deux, comme mille autres enfants, bénéficient du soutien de l'association Namaste.
Something about myself
Abilash is almost 12 years old. He lost his father and lives with his mother, his younger brother and his grandmother.
Sharanya is 15 years old. Her mother died when she was just a child and she can't remember even her face. Her father abandoned her. Now she has been living with other girls in a family house.
Abilash and Sharanya shared one of their ordinary day with us, from the waking up to the evening. They told us something about their lives, families, friends and school.
They have different stories, but there is something that unites them.
Both come from Poonthoura, a fishermen's village where human conditions are difficult, between misery and moral degradation.
Both are sponsored by the Onlus Namastè, such as many other children.
Both told us their secret dreams.
TRAILER:
FILM (versione integrale 34'24"):
FILM (versione Sharanya HOME FOR GIRLS 15'26"):
un film documentario di
FABIO CAMPO
DEBORA NISI
FRANCESCA ROSSI
CLAUDINE TISSIER
colonna sonora originale di
Dino Scandale e Paolo Crugnola
Paolo Crugnola: Chitarra
Dino Scandale: Kora
Tommi Vibaldi: Flauto traverso
Registrazione: Riccardo Bertuzzo
Missaggio: Alberto Taverna
« Kataribe » di SaReGaMa
« Ninna Nanna » di Nicola Armanni
« Freedom In The Mindstream »
« Playing Out To Timbuktu »
di JCL
« Angela » di Kendra Springer
(licenza creative commons)
« Zoobi Doobi » dal film « 3 Idiots »
di Yash Chopra (tutti i diritti riservati)
Grazie a
Sharanya e le altre ragazze della Home for Girls: Selvarani, Mini, Reeshma, Reeshma K.R., Simi, Sheena, Dency, Jincy, Suji, Rubeena Mary, Shreeja, Gilda Mary, Selvi, Aiswarya, Archana, Anupriya, Arathiy, Reshma, Ramcy, Neethu, Viji, Sykanya, Chancy, Gandhi, Shobha, Smitha e l'house keeper Ajitha Kumari.
Abhilash e la sua famiglia, la mamma Nirmala, il fratello Nidhin, la nonna Thresi.
Valeria Palmieri, presidente Namastè Onore a Te, Ramachandran Nair, presidente Namaste Wings to Fly e lo staff: Pushparaj K.R., John Sabariar, Tadeus Sebastyan, Sasikala, Jose Sejo, Sara, Udai, Binu.
Sri Sathya Sai School di Vellanad e la direttrice Shri K. S. Supriya.
St. Thomas High School di Poonthura, il direttore Bernad Dettin, il local manager Anto Joris, l'insegnante Sindhu.
Namaste Volley-Girls e l'istruttrice Sreekala.
Gianfranco Benedetti, Massi Aquilano, Gigio Vincenzi
Al nostro amico Pranav che ci manca molto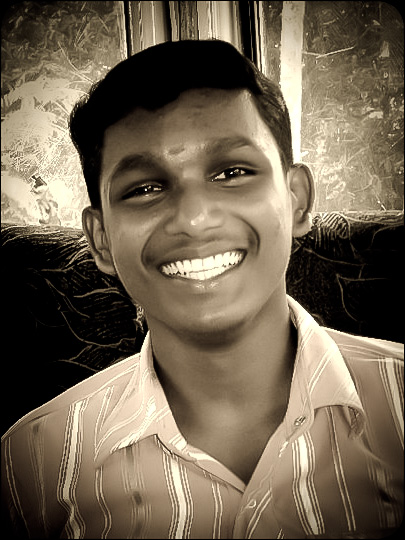 girato a Vellanad e Poonthura
Kerala, India – Febbraio 2011
una produzione
NAMASTE ONORE A TE
NAMASTE WINGS TO FLY
SMALL THINGS
2011  INDIA  ITALIA  FRANCE